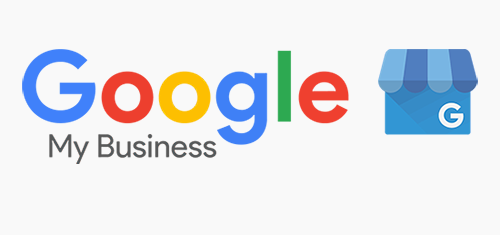 8 good reasons to use Google My Business for local SEO
Today, brands and companies use Social Media regardless of size and budget. Unfortunately, too many companies still underestimate Google My Business's (GMB) power!
Claiming your Google My Business profile is the easiest first step to building online visibility. Using Google My Business, you can interact with your customers, increase your chances of being found, and drive more targeted traffic to your website.
Google My Business is one of the easiest ways to improve your presence in search results.
What is Google My Business?
GMB is effectively an online directory offered by Google, accessible to businesses since 2014. It is free, easy to use, and allows you to develop local visibility.
GMB provides users with the information usually sought by users, such as opening hours, reviews and location.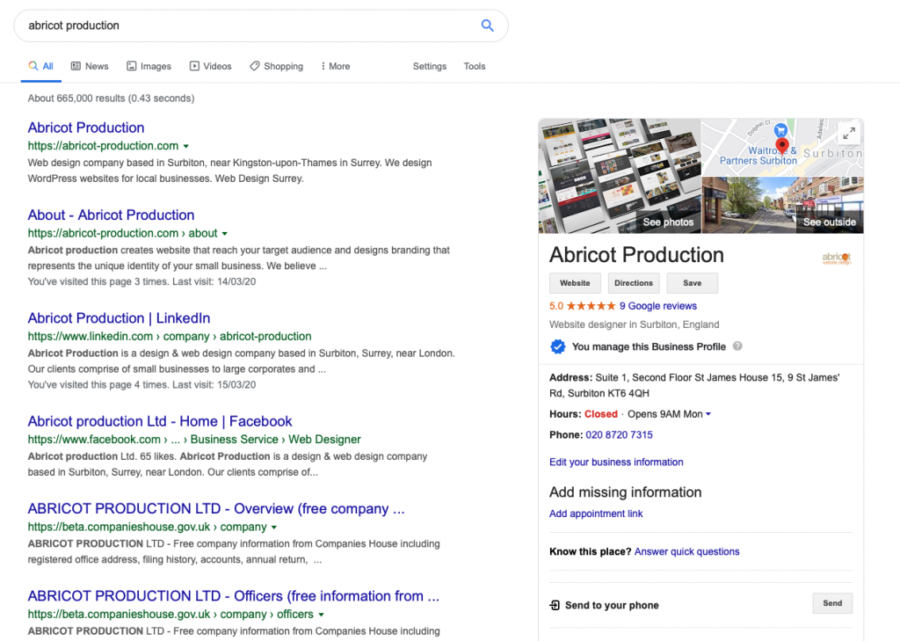 What are the advantages of using Google My Business?
Here are 8 main advantages that should convince you to spend some time optimising your GMB page
It is free advertising.
First and not least, you can promote your establishment for free.
For better visibility
A Google My Business listing provides information about your business, improves visibility, and helps customers find you quickly. Similarly, this allows you to access information such as your opening hours and contact details or customer reviews, as well as the URL of your website.
To appear on Google Maps.
The geolocation of your business has become essential for its development.
It helps create a good first impression of your business.
Like a website or social media page, a Google My Business page tends to reassure Internet users that they view it as a sign of professionalism and reliability.
To stand out from the competition.
Many companies are not yet using Google My Business – or- are not looking after their listing. Those who do so can get ahead of their competitors, particularly in SEO or even taking advantage of local searches on mobile.
To communicate with your clients.
With Google My Business, your customers can leave comments about your business, products, and services.
Customer reviews and ratings have become an integral part of the link between the customer and the merchant – an essential point to remember.
You can – and should – also respond to these comments and maintain a link with them.
To build your reputation.
Building a good reputation online can be tricky! Google My Business offers the right tool to turn your customers into ambassadors for your business. Indeed, your customers and visitors will be able to leave opinions and comments that will appear during your company's research, thus giving credibility to its existence and the occasion to correct or improve your offer and your image.
It boosts your local SEO
For instance, by typing 'plumber + your town', Google initially shows the plumbers with a Google My Business listing in a small box called the map pack before the individual search results.
Before you start, it is important to check that your listing doesn't already exist. Effectively, the search engine doesn't wait for businesses to create their Google My Business listing to display one! Google creates it automatically as soon as it spots the presence of a company somewhere.
As it is a tool provided by Google, you will need a Google account, which you can create here.
So, if you have a Google account – or after you have created a Google account, go to the Google My Business home page and click on the 'Manage now' button.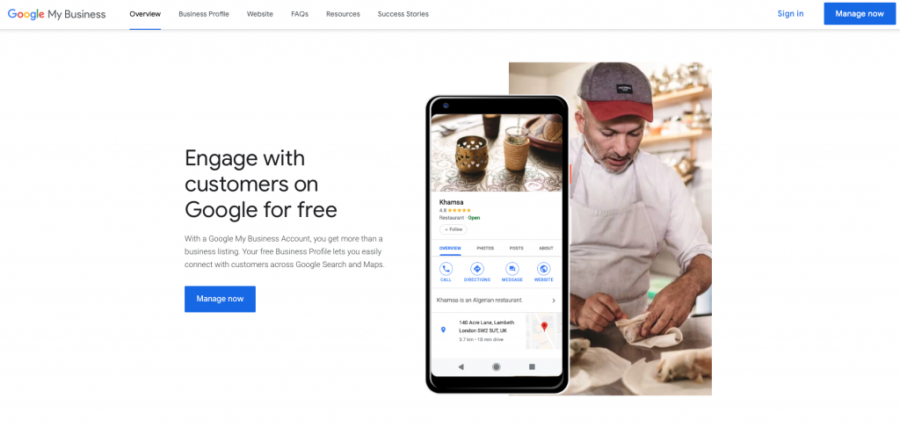 Then it's easy, and Google guides you step by step!
You start by entering your business name, then carefully enter your address.
You now can fill-up the form with your business information, starting with your category. The category is a crucial step to be visible to Internet users in their search for, say, a local plumber and who don't know your company's name.
Enter your telephone number and your website address.
Google will then validate your listing.
To ensure that you are the address you have entered, Google will send you a validation code by post within 5 days.
Once received, enter the validation. Your Google listing should appear on Google a few days later.
To become the owner of this already created file and not create a new one at the risk of confusing your potential customers, you must claim the listing. To become the full owner, you can verify ownership by email, phone, or mail to Google.
Simple. Click on 'Own this business', just below the address and follow the instructions: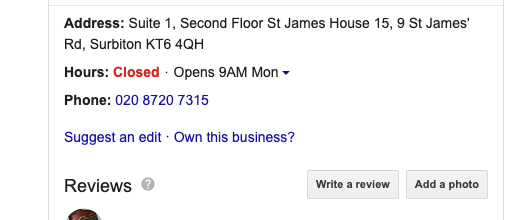 Once the listing has been validated, you will be able to access the dashboard and manage your info.
In a nutshell, Google My Business is a valuable tool for your business and is particularly useful for local SEO. The tool is increasingly intended to develop real interactions with users. A simple and free procedure will take you very little time, which will be a real asset for your business!